Wellington, Fla. – May 14, 2021 – Athletes for Equity in Sport, the 501(c)(6) organization that works tirelessly to ensure equity for all participants in the U.S. Center for SafeSport reporting process, is proud to support the formation of Athletes Equity Resource Center, a 501(c)(3) tax-deductible organization. The two will work closely to not only affect policy change to improve SafeSport, but also protect athletes through best practices and provide opportunities for support from the public through charitable giving.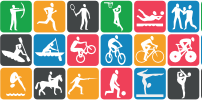 Athletes for Equity in Sport (AES) is dedicated to the safety of athletes and insuring equitable procedures in the governance of Olympic and Paralympic sports.The AES mission is to ensure that any person involved in reporting or being investigated concernIng disciplinary charges subject to the jurisdiction of the USOPC, NGBs [National Governing Bodies] and The U.S. Center for SafeSport are afforded participation in a timely, equitable, and confidential process until final adjudication of any alleged offense(s) on the merits thereof. AES has a three-prong approach to accomplish change: education, litigation and legislation
Athletes Equity Resource Center was founded in the spring of 2021 as a 501(c)(3) non profit organization with the goal of providing informational and educational materials for all parties in cases of alleged abuse or misconduct involving athletes in Olympic sports. Their purpose in offering resource materials is to ensure that each and every party has equal access to resources they need for their pursuit of justice, whatever that may entail.
One of the unique initiatives of the AERC is also the Athletes Assistance Program (AAP℠). Thanks to many generous tax-deducible donations to AERC, athletes, parents and coaches of all 51 Olympic sports will soon be able to call and connect confidentially with qualified professionals in the field of emotional support at no initial cost to the athletes or their dependents 24/7/365. By providing direct access to licensed and skilled professionals with educational resources as well as direct referral for providers and organizations, AAP℠ aims to help individuals with well-being, stress, and crisis intervention. The services and referral resources will address SafeSport-related challenges that manifest and address issues of well-being including but not limited to stress, productivity, anxiety, family matters, financial difficulties, vocational challenges, and crises intervention
The two non-profit organizations will work side by side to support the well-being of athletes and promote changes in procedures at The U.S. Center for SafeSport which have eroded athletes confidence in reporting abuse and being treated fairly by the system.
"We are very proud to be able to expand the number of athletes we can help and the policies that we can change with the addition of the Athletes Equity Resource Center," remarked Mason Phelps, president of the AERC. "We remain committed to our goal to make sports more safe, equitable, and accessible for all who participate in them and we look forward to helping as many people as we can through the AERC."
Diane Carney, president and founder of AES, said, "Athletes for Equity in Sport congratulates AERC and its esteemed board of directors for their commitment to health and welfare of our athletes and establishing life changing support in the AAP℠."
AES and AERC rely entirely on private donations to achieve their mission. Your contributions are the backbone of this important work and critical to the future safety of athletes.
To learn more about Athletes for Equity in Sport, click here. To learn more about Athletes Equity Resource Center and the Athletes Assistance Program, click here.
Media contact
Diane Carney
[email protected]
SOURCE Athletes for Equity in Sport Inc.
Executive Group
Athletes for Equity in Sport
AthletesForEquity.org
Facebook: Athletes for Equity in Sport
GoFundMe: Athletes for Equity in Sport